Customer service is very important and we do our very best to offer you the best possible service.
If you did not find what you were looking for in the webshop, you are welcome to contact Fast Frames by e-mail or to visit us in Herning, Denmark in our physical shop.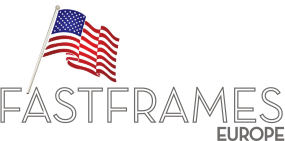 Address:
FastFrames by GLOBAL TRADING ApS
Sandvigvej 2
7400 Herning
Denmark
CVR no: 13460574
Email: order@global-trading.info
You can contact us by e-mail and we strive to reply within 24 hours (except weekend, holidays and vacation weeks 29, 30 & 31 and between Christmas and New Year).
Fast Frames add-on frames will work with many different machines, when you upgrade or change machines, often all you need to get up and going again is a new exchange arm. – cleverly thought out.
Or take a look on our danish page SKOVTEX
Our mission is to make you happy.
Tips
The pocket must be a minimum of 5 inches wide at the opening (using the 2″ x 4″ hoop.) This allows the bobbin case to fit inside the pocket and still have room to travel back and forth.
When embroidering down a long sleeve lined jacket, black office binder clips or clam clips may be used on the side of the frame to secure the outer garment and the lining together. This also helps when your fabric is water-resistant or you have a large bag.
When sewing a rigid brief case or computer case and you need to get down toward the bottom, use a golf ball in the corners to help hold the bag open for easier stiching.
There are various types of adhesive remover like Goof Off ©, Lift Off ©, and Oops © to help to remove any backing adhesive left on the frame.
Liquid silicone can be dabbed on the needles to help keep the adhesive from sticking.